Welcome to my Universe!
She's got a whole universe in her webpage!
And this is where you may visit it for yourself. It is primarily the home of the Oldest Established Permanent Floating Philharmonic, the symphony orchestra which tours in outer space.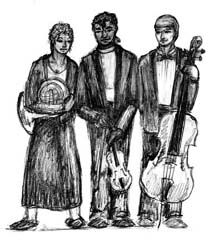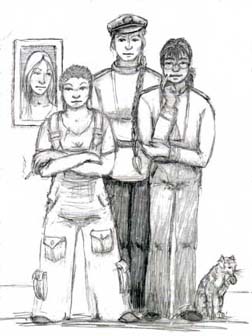 I have been a trekkie since the old days and was inspired by the Great Bird's work to create an ensemble cast of my own, to have their own adventures.
Write what you know, the old adage goes, and so I, a cellist with a degree in music and a passing fondness for the great orchestral works of the 19th and 20th Centuries, did.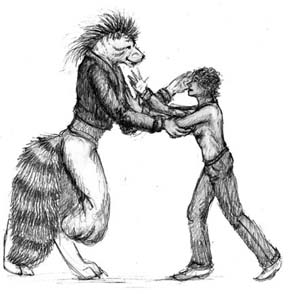 To learn more about the O.E.P.F. Philharmonic, click
here.
When one creates a universe, one is obliged to create a history explaining how everything got to be the way it is. To see a timeline of historical events, starting from today and leading to a future in which the OEPF Philharmonic exsits, click here.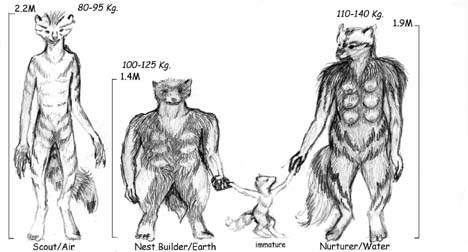 "The Phil", as the orchestra is known among it's members, can only tour amongst Earth and her colonies with the help of a ship, the Lydia, a sentient ship, who is herself an interesting character.

To learn more about the Lydia click here.
More background material will find it's way here soon. Stay tuned!.
---
But enough of this background stuff. I want to read some stories!
Fair enough. Here are two stories about some of the characters in the years that precede their time with the Phil:
Fionna MacPhearson would never have become the Captain of the Lydia -the tour ship of the OEPF Philharmonic- without her inseparable side-kick and engineer, Tinker. But she never would have met the indispensable Tinker, had Fionna not come to find a grand, youthful misadventure on Tinker's home, the Gypsy Ring -human-kind's remotest, and most bizarre frontier colony.
Stage fright has plagued the young Rajiv Banarsidass from the beginning of his career, but at one point it becomes so overwhelming that he feels compelled to flee everything having to do with music. It is cruel destiny that he believes he is fleeing, but when he finds himself stranded with a damaged spacecraft and her crew, it is, perhaps, a kinder destiny which sends him the OEPF's 'Duchess' Markeridze, bearing a solution for Rajiv's inner conflict.
---